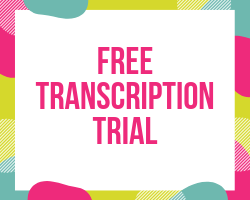 Start your Qualitative Analysis now
At UT we have the professional expertise to transcribe your interviews and focus groups, freeing you up to start analysing your data. We accurately and efficiently transcribe a wide variety of content to provide a solid basis for your paper or report.
Sometimes you need your market research qual depths and FGDs transcribed, and you need them doing RIGHT NOW. With our same day/overnight/weekend turnaround times, you can decide when and how you need your transcripts.
We work alongside graduates, PhD students, lecturers and professors, we will transcribe into a format that is agreed with you, and sign any confidenitality agreement you may require. You can start analysing your data within three working days!​​​​
And, of course, you can have your Welsh interviews transcribed by our qualified Welsh transcriptionists.
To show you how easy it is to work with Underline Transcription, we're offering a free trial transcription! It's really simple to arrange, just get in contact and we can put together a service designed specifically for you.
Give Jennifer a call on 07758 864560, or drop her an email on enquiries@underlinetranscription.co.uk for a chat.​