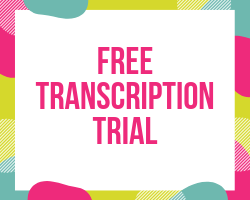 From two minute To Do Lists to two hour Statements and more…
It's easy to use us to transcribe your audio dictation – either send us your file via email, using our secure uploader or (by agreement) dropbox, let us know when you need the transcript back by and it'll be done for you!
Intelligent or Verbatim Transcriptio​n for Interviews and Focus Groups?
We know that you need your transcripts for a variety of different reasons, and that's why we offer two different types of transcription – intelligent and verbatim. Verbatim is word for word, everything that is said, including 'umm' 'ahh', interviewers prompts such as 'okay' 'right', coughs, interruptions… everything that has been recorded will be transcribed for you.
Intelligent transcription is the transcription of your audio, but without the umms and ahhs inputted – some clients prefer this as it makes the transcript more fluid and readable but without losing meaning or sentence structure. ​
We can transcribe:
One voice
1 – 1/2 – 1 interviews
Focus Groups
From 1 minute to 1 hour +
Letters
Telephone/File Notes
Statements
Briefs to Counsel
Contracts
Interviews
Surveys
Conferences
Lectures
Grievance Procedures
Meetings
Team Building Events
Seminars
Webinars
If it's not on this list, please contact us for more information.​
Audio Formats
If you don't see the format that you use, please contact us to organise a test dictation.